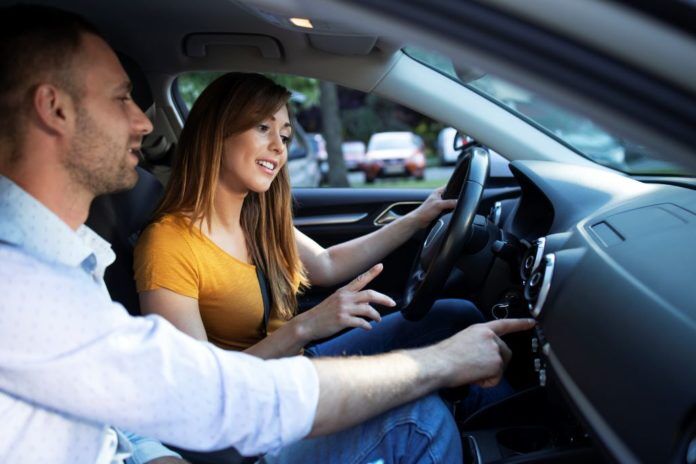 If you're looking for the best driving schools in Auckland, look no further!
We've compiled a list of the 5 best driving schools in Auckland, so you can be sure you're getting the best possible education.
We know that learning to drive is an important milestone, and we want to help you get there as quickly and easily as possible. All of our driving schools are highly qualified and experienced, so you can rest assured that you're in good hands.
Scroll down to view our list of the 5 best driving schools in Auckland!
---
1. Trinity Driving School Auckland
📍 Auckland
📞 021 0879 1898
📧 sam@trinitydrivingschool.co.nz
🌐 https://trinitydrivingschool.co.nz/
Services:
Learners licence
Restricted licence
There is a lesson for every skill level at Trinity driving Sschool. Find the right package for you based on your budget. In addition to preparing students for the learner's licence, Trinity Driving School Auckland offers a restricted licence preparation course. Located in Auckland, New Zealand, it offers cost-effective driving lessons for new drivers. Instruction is structured to incorporate road rules and familiarity and understanding.
In order to take the learner's permit lesson, students must be at least 15 years old and pass the school's theory test. In addition to learning basic driving skills, car technical skills, troubleshooting, and road safety, the restricted licence course teaches troubleshooting and road safety. The restricted licence lesson is available to students who have passed the learner's permit test.
Fun Things To Do In Auckland For Teens
---
2. A1 Driving School
📍 7 Ashurst Lane, Greenhithe, Auckland 0632, New Zealand
🕣 Monday – Friday 9am- 5pm Saturday 10am – 4pm
📞 09 302 3456
📧 info@a1drivingschool.co.nz
🌐 https://www.a1drivingschool.co.nz/
Services:
Learner licence
Restricted drivers licence
Full drivers licence
Defensive driving
The driving instructors at A1 driving school Ltd provide excellent driving lessons for people of all ages and levels throughout Auckland (including the North Shore). Their driving instructors are all NZTA-qualified. Their patience and flexibility is second to none. Training takes place in modern vehicles with dual control and manual and automatic transmissions. You can book driving lessons in Auckland by contacting A1 instructors, who provide a door-to-door service.
---
3. Alert Driving School
📍 29 Multose Drive, Flat Bush, Dannemora 2016, New Zealand
🕣 Monday – Sunday 7am – 7pm
📞 +64 800 253 783
🌐 https://www.alertdriving.co.nz/
Services:
Class 1 – automatic car lessons
Class 1 – manual car lessons
Customised car lessons
Theory lessons 1, 2, 3, 4, 5 & 6
Driving lessons by Alert driving school are conducted in dual controlled automatic and manual transmission vehicles, for safe and stress-free driving lessons and simulated mock learners, restricted and full driving tests.
The company has female and male instructors who hold a current instructor's endorsement and who have extensive experience training beginners to older drivers as well as overseas applicants.
---
4. Go Drive Driving School
📍 662 Manukau Road, Royal Oak, Auckland 1023, New Zealand
🕣 Monday – Sunday 7am – 8pm
📞 +64 22 544 4404
🌐 https://godrive.nz/
Services:
Learner licence
Restricted licence
Full Licence preparation
The goal of Go drive driving school Auckland is to ensure that every driver receives the appropriate training to become a safe and responsible driver, as your family and community's safety comes first.
They have NZTA-approved, experienced driving instructors with the expertise and patience needed to deliver the kind of learning environment that most students want. Each lesson will be a positive and satisfying experience thanks to their professional instructors.
GO drive driving school Auckland will ensure your success and ensure you drive safely for many years to come! The students appreciate the driving company's reliability, patience, and driving techniques, but what they appreciate the most is that they pass their driving test. A student's ability to drive is enhanced by acquiring a combination of skills that enables them to achieve this success. Driving is a skill that lasts a lifetime!
---
5. West Auckland Driving School
📍 7 Broadfield Street, Massey, Auckland 0614, New Zealand
🕣 Monday – Sunday 7am – 8pm
📞 027 283 2120
🌐 https://awdrivingacademy.co.nz/
Services:
Learners
Restricted
Full Licences for classes 1, 2 & 4 vehicles preparation
Passenger licence endorsement
Transport service licence
Defensive driving
With this driving school, you'll be able to take your driving lessons in dual control automatic cars, which are available for drivers of all abilities in Henderson, West Auckland. Drivers who know the basics as well as teenagers and complete beginners will also be covered. The skills you need to drive safely and effectively on New Zealand's roads will be taught by them.
Check Out: