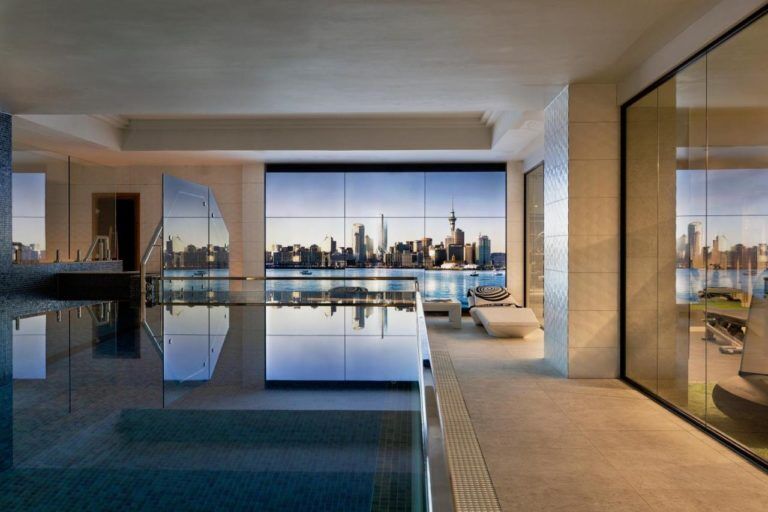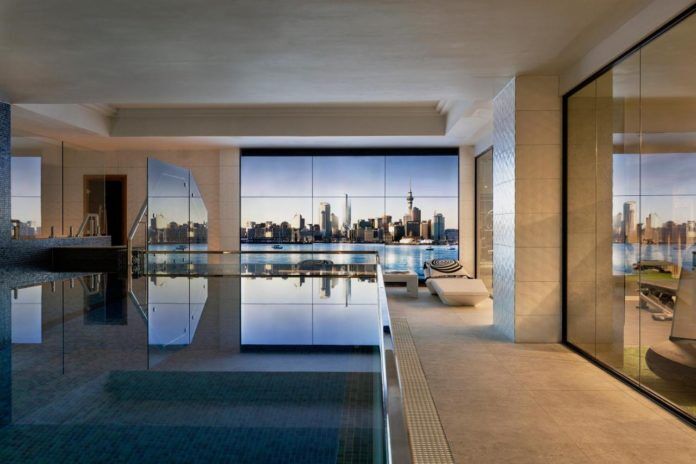 If you thought it was impossible to feel both pampered and adventurous in Auckland, think again! Whether you're visiting the City of Sails for business or pleasure, there are plenty of luxury hotels with spa facilities that have everything you need for an indulgent escape.
From rejuvenating spas with massage therapists and saunas to therapeutic treatments and poolside pamper sessions, these top-rated hotels offer the perfect haven from stress – all within a few kilometres from downtown Auckland. In this blog post we'll be taking a look at some fantastic options for those seeking five-star comfort after long days exploring NZ's largest city. So if relaxation is top of your priority list during your stay in Auckland, read on!
---
YOU MIGHT ALSO LIKE:
---
Cordis, Auckland by Langham Hospitality Group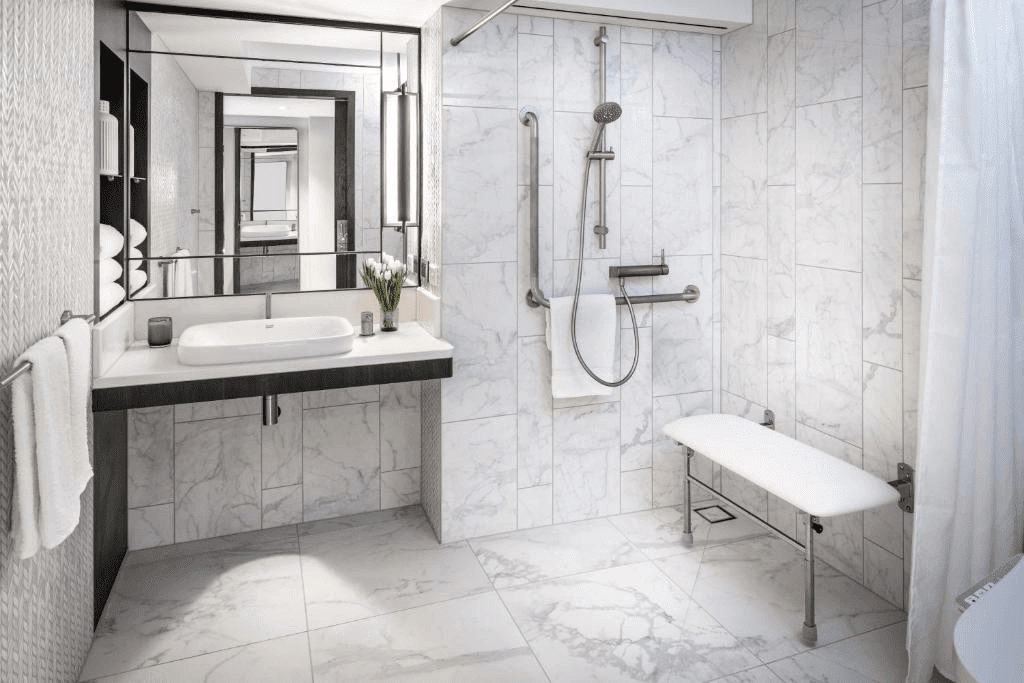 This hotel has it all! You can get a variety of spa treatments at the Chuan Spa, or relax in the sauna or hot tubs. There is also a heated rooftop pool where you can enjoy yourself while taking in the sights of the city.
In addition to the superior spa services, this uptown hotel also features a restaurant, lounge, and bar.
---
Hotel Grand Chancellor – Auckland City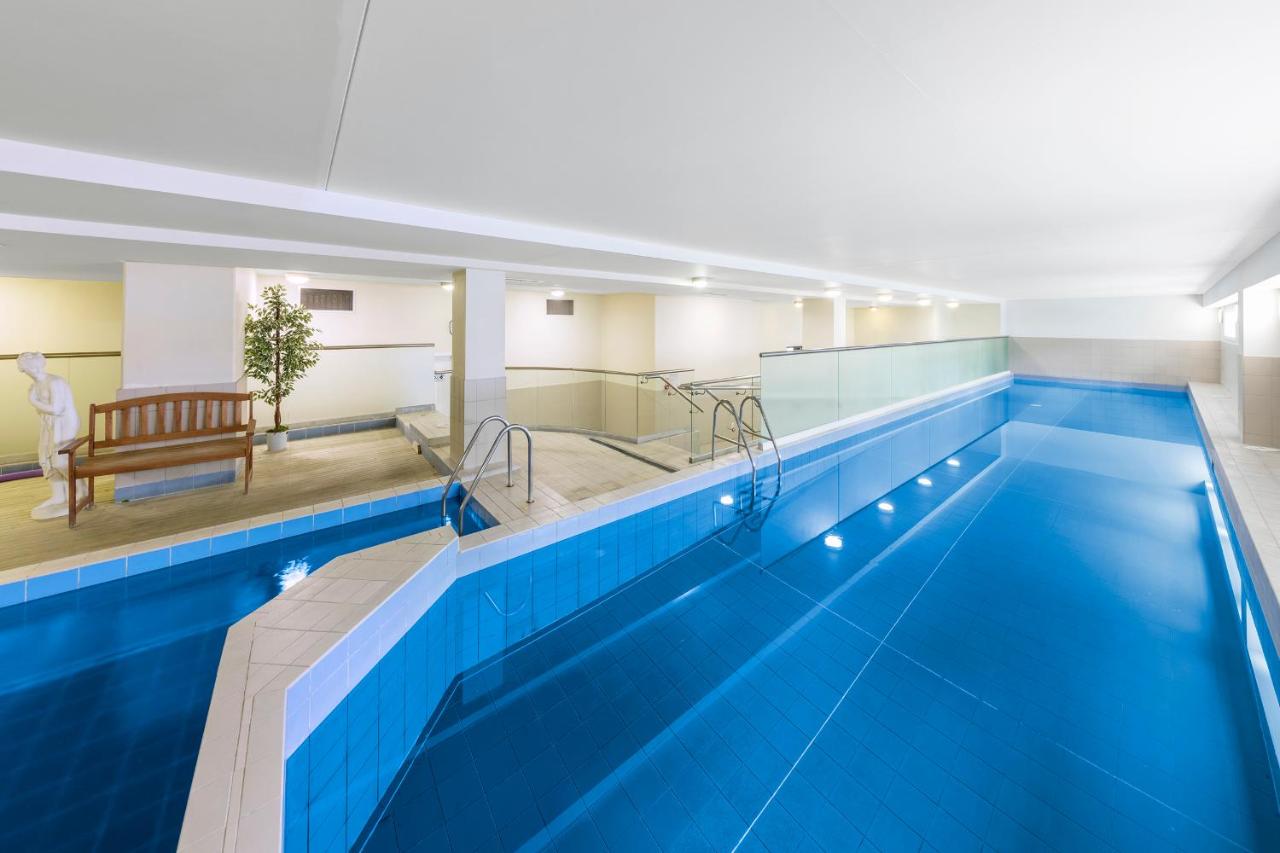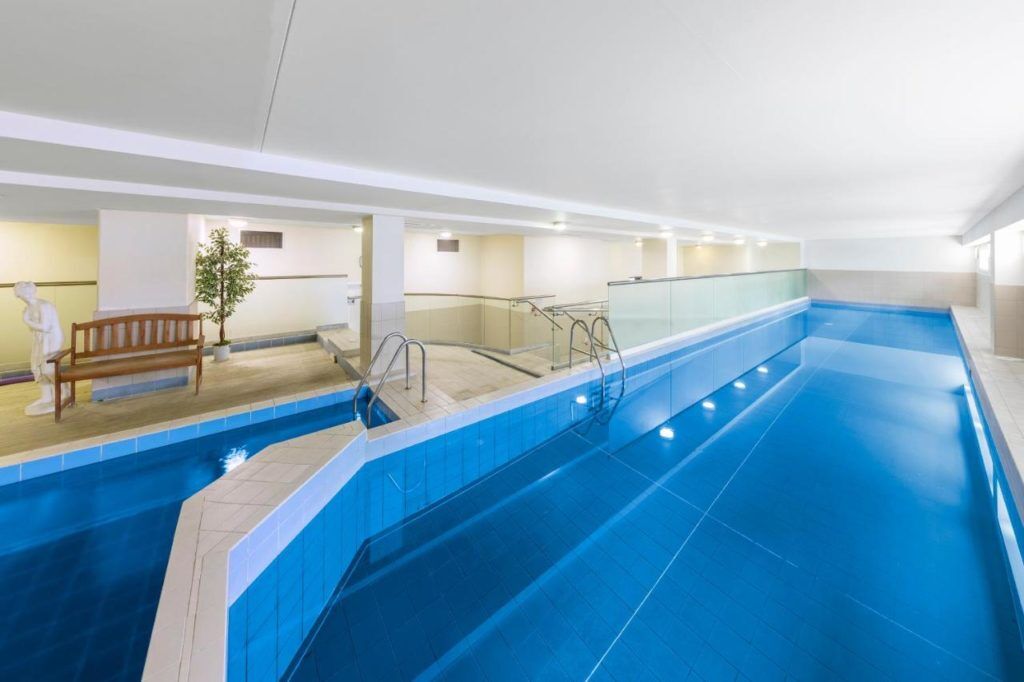 The Hotel Grand Chancellor is located next to Viaduct Harbour in Auckland CBD. It has an indoor swimming pool, fitness center, and of course a spa. The spa features both a spa pool and a sauna. Other special features of this hotel include rooms with a sea view and in-room kitchens.
SO/ Auckland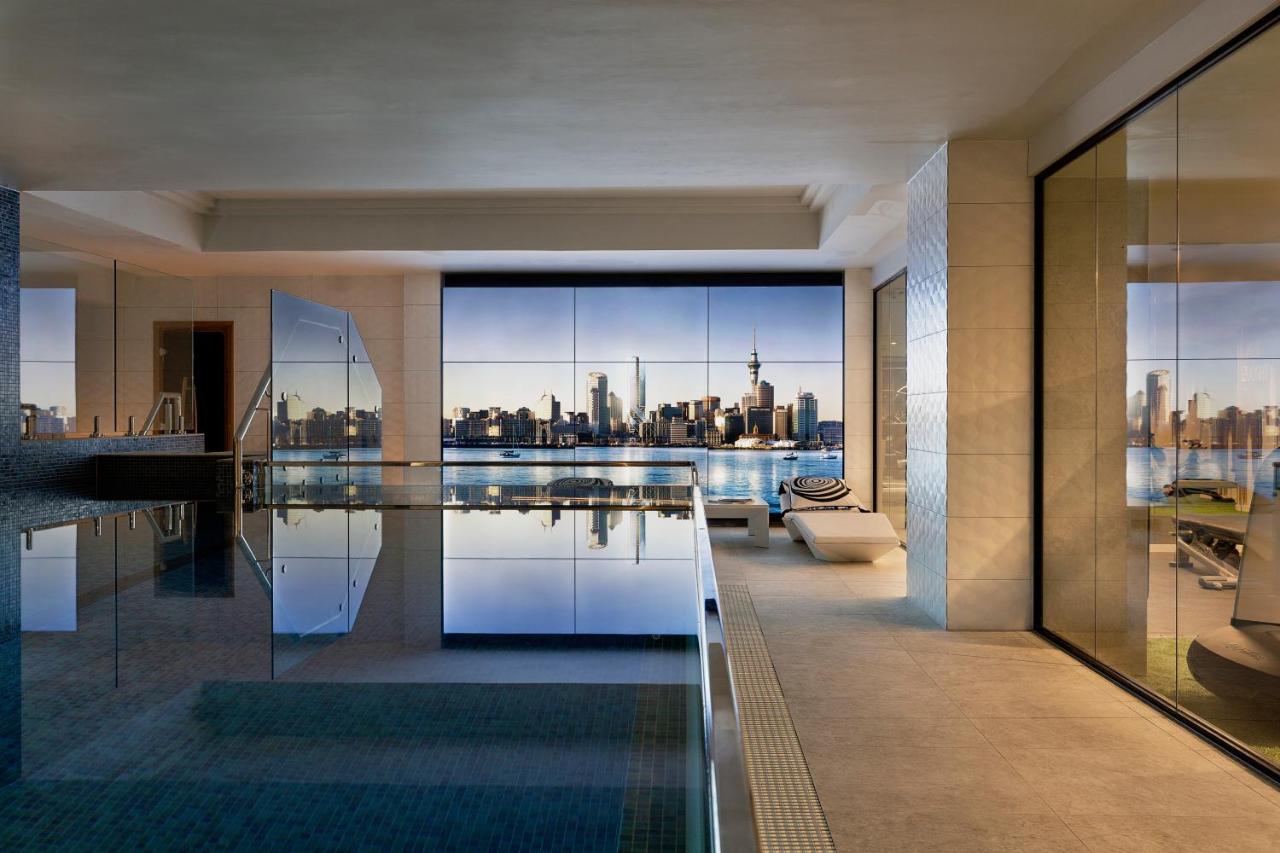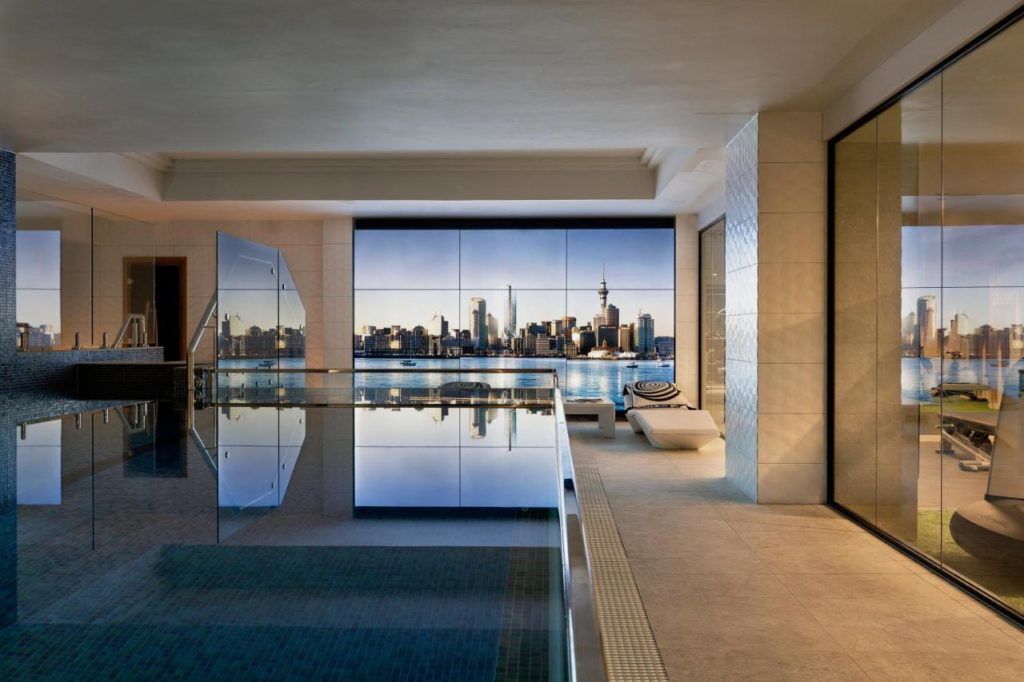 Each room at the SO/ Auckland Hotel includes a bathroom with a luxurious private spa bath that guests can relax in. You can enjoy a soak and use the top-of-the-line bath products provided for free in each room. According to guest reviews, this is an amazing place for couples wanting to have a romantic getaway in the Auckland region. The hotel also features a heated indoor pool and gym.
Heartland Hotel Auckland Airport
The Heartland Hotel Auckland Airport is a great choice if you want a hotel with great amenities near the airport. If you want to relax before catching a free shuttle to the airport, take a dip in the spa pool or the large outdoor swimming pool.
The wellness center also includes a gym, sun loungers, and a relaxing hot tub with jacuzzi jets.
Check prices and availability here.
Sofitel Auckland Viaduct Harbour
This is one of the most luxurious hotels in Auckland and it is well worth the price. The hotel features suites with soaking tubs and a separate rain shower so you can have the spa experience from the comfort of your own room.
You can also indulge in various treatments from one of the Sofitel massage therapists. You can get an adjustment, a facial, and more! All treatments utilize products from French brands, adding to the overall experience. You will definitely leave feeling pampered all over if you choose to stay the night here.
---
Dovecote House
This relaxing house turned hotel is in a great location right near the beach. You can lounge around in your private bathroom or take in the ocean views in one of the luxurious robes supplied by this property. If you'd like to socialize, you can head down to the hot tub for a relaxing soak. There is also a spa center available to all guests.
After breakfast, you can relax in the hotel's spa and wellness center. Spa treatments include a foot bath, body scrub, facials, manicures/pedicures, and more! You can even get hair services, such as cuts, styling, and color, in the wellness center. This bed and breakfast really has it all!
Villa Te Soro Bed and Breakfast
This Auckland bed and breakfast is a great choice for families. In addition to an excellent breakfast, the hotel provides free wifi and a tennis court. According to guest reviews, this is also a great place for couples to stay.
The hotel also includes laundry facilities and comfy robes you can lounge around your room in.
Barclay Suites
This is one of the top spots in Auckland according to guest reviews. The hotel is located in Auckland CBD and is the perfect location if you want to experience that part of Auckland.
The spa and wellness facilities at Barclay Suites are extensive. There are a variety of spa packages available, so be sure to ask about those when you book! Discounts may be available if you book in advance. Couples can enjoy a couples massage, and solo travelers can choose from options including a full body massage, foot massage, and more!
You can also get beauty services such as manicures, facials, and waxing at the spa. Other spa treatments include a foot bath. You may be able to access discounts if you book treatments ahead of time.
---
Crown Plaza Hotel
If you want to stay in a room that features a giant spa, this is the best hotel for you! The Crown Plaza features spa suites where guests can enjoy a jacuzzi tub. If you want the Auckland spa experience from the privacy of your own room, definitely inquire about the spa suites when you go to book.
Even if you are in one of the non-spa suites, you can still enjoy a spa experience! The wellness facilities at the Crown Plaza Hotel include a fitness center and sauna. This hotel also has excellent dining options at their in-house restaurant and bar, the Aria.
M Social
The M Social is located in the heart of Auckland, on Quay Street. This is one of the top Auckland hotels, according to guest reviews. In addition to the nearby restaurants, there is also an onsite restaurant where guests can enjoy fine dining or a cocktail.
The in-room bathtubs are one of the top features available at this hotel. You can enjoy a relaxing soak from the privacy of your own room any time of day. Many rooms also include a sea view, adding to the overall feeling of luxury.
Hotel Debrett
This is one of the Auckland hotels that has some of the top reviews from couples. The Hotel Debrett is a boutique hotel in the heart of Auckland's Central Business District. It is close to both the Sky Tower and Viaduct Harbor. The top draw of this hotel is the massage services. For an additional charge, you can enjoy a variety of different treatments from professional massage therapists without ever having to leave the hotel!
The Grand by SkyCity
This 5-star hotel offers a variety of different rooms and suites to suit anyone's needs. This property is located in the heart of Auckland. It features a fully equipped fitness center. You can swim laps in the heated pool, relax in the sauna, or get a variety of treatments from the East Day Spa. Spa treatments include a range of massages, facials, and other body treatments. If you'd like to relax in your room, inquire about one of the suites that includes a bathtub.
With so many Auckland Spa hotels to choose from, it can be hard to know which one is right for you. You should be able to find the hotel that suits your needs with our guide. And if not, there's always next time! Thanks for reading and enjoy your stay in Auckland.